You are here:
Nelson Bays Roller Derby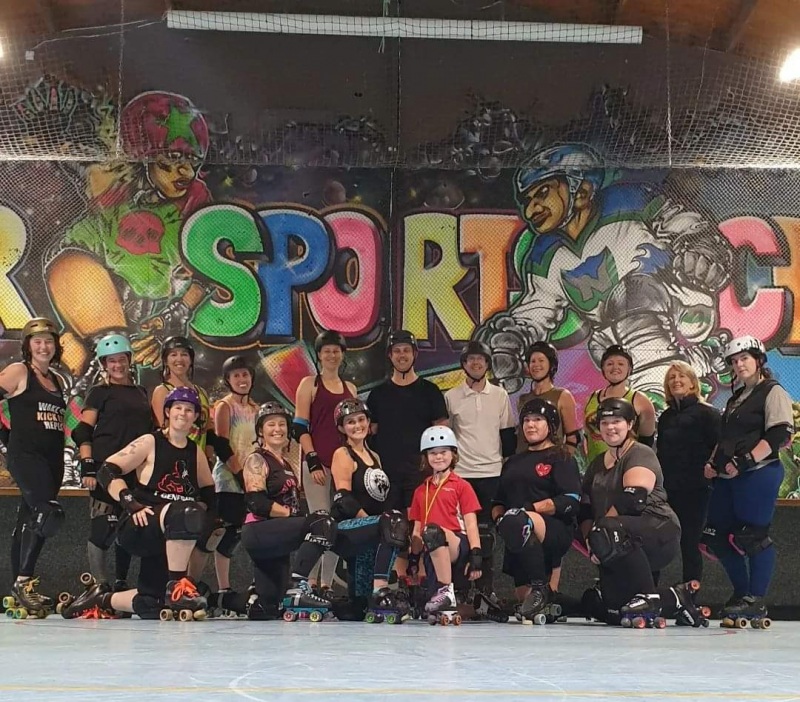 Sirens of Smash Nelson Bays Roller Derby League
Women's Flat Track Roller Derby
Flat track roller derby is a fast-paced full-contact team sport that requires speed, strategy, and athleticism. The flat track version of the sport evolved in 2001, and has quickly grown to encompass more than 1100 leagues worldwide.
A DIY spirit drives the sport and allows roller derby leagues to create their own unique identities and adapt their structures to reflect their local communities.
Established in mid-2010, Nelson Bays Roller Derby is based at the Nelson Roller Sports Club which draws passionate skaters from throughout the Nelson Bays (New Zealand) region.
Check out our Facebook Page
An All-Inclusive Sport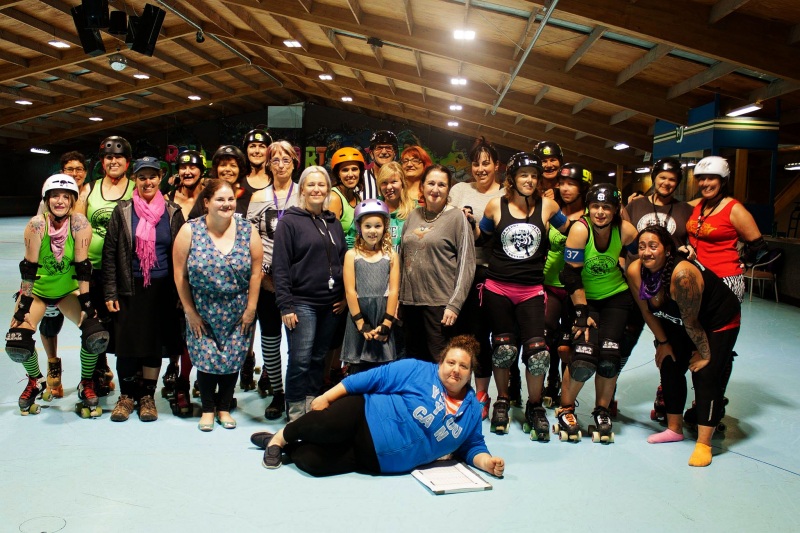 Scrimmage Night - May 2016
Give it a go!
The league consists of seasoned, developing and just learning "fresh-meat" players as well as referees and non-skating officials.
Roller derby is an inclusive sport - everyone regardless of skating ability is encouraged to give roller derby a go!
How is Roller Derby Played?
what are they doing on that track?!
Essentially a race on skates, the team with the most points at the end of the game, wins!
Each hour-long game is broken into two 30-minute periods during which as many jams are played as can fit. Jams are two-minutes long unless a lead jammer "calls it off" earlier.
Points are earned when a jammer legally passes an opponent each time they complete a lap during a jam. It's easier said than done as there are eight blockers on the track, each trying to prevent the opponent jammer from scoring!
Strategy, timing, fitness, and team work are vital to winning the game.
We'll Teach You All You Need to Know!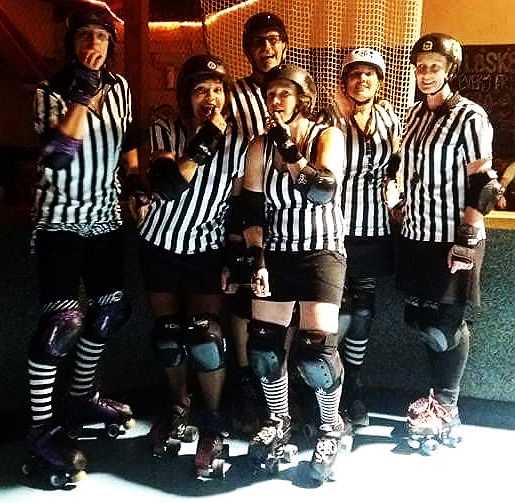 Good girls know the rules; bad girls know them better!
including how to skate, how to play and how to officiate
In addition to women who want to play roller derby, non-skaters and potential referees (men & women) are encouraged to join our league. We will teach you how to skate, how to play or how to officiate.
Skating and other skills necessary for roller derby are taught through our various coached programmes listed below. All trainings except Tuesday nights, take place at the Nelson Rink located just past Prokarts at Tahunanui Beach.
Derby League Training Times:
-Basics - Sun 6.30 - 8:30pm
-Advanced - Tues 6.30 - 8.30pm (in Motueka)
-Advanced and Scrimmage - Thurs 6.30 - 8.30pm
-Referee & NSO - Thurs 6.30 - 8.30pm
Nelson Bays Roller Derby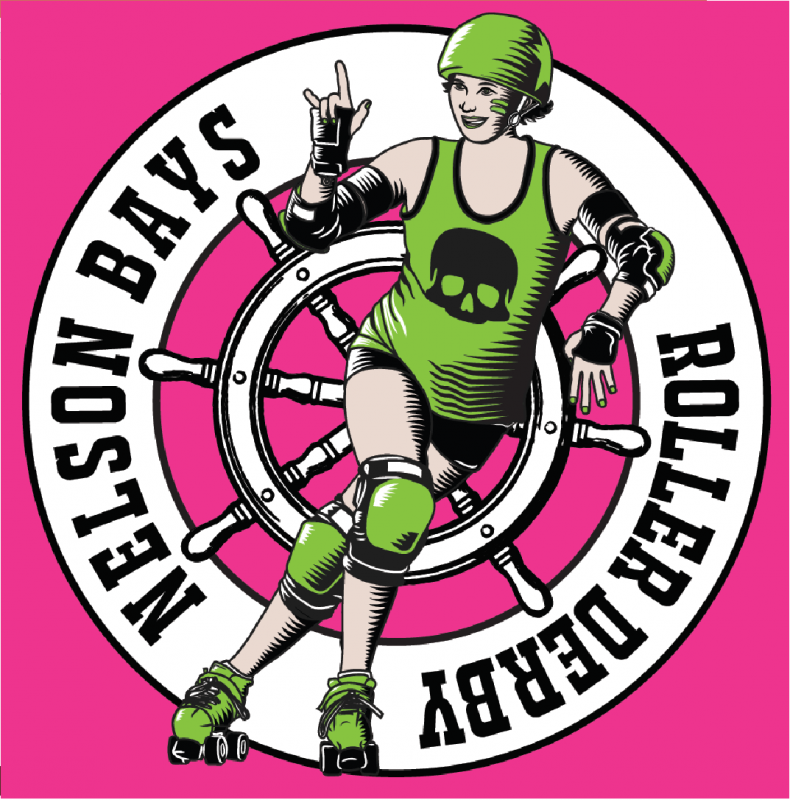 Nelson Bays Roller Derby
Smashing It in Sunny Nelson!
Contact us today if you would like to learn to play, transfer to our league, join our officiating crew, or just to say hello and sign-up for our updates.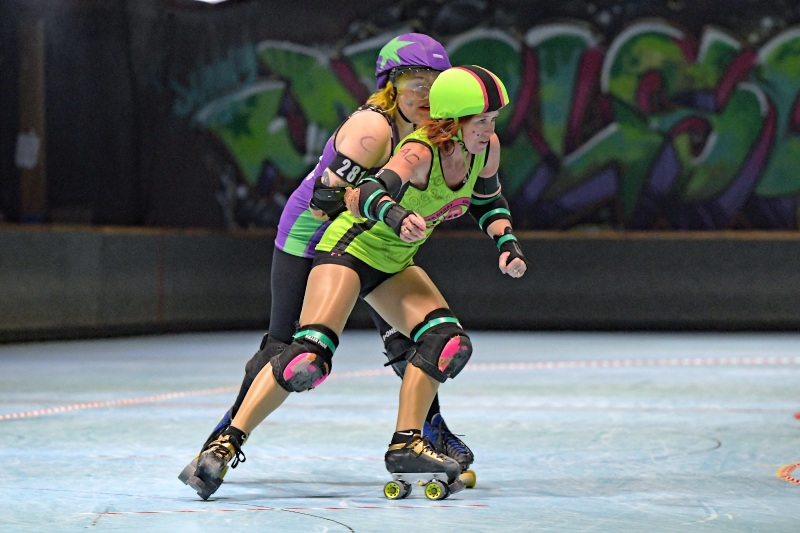 -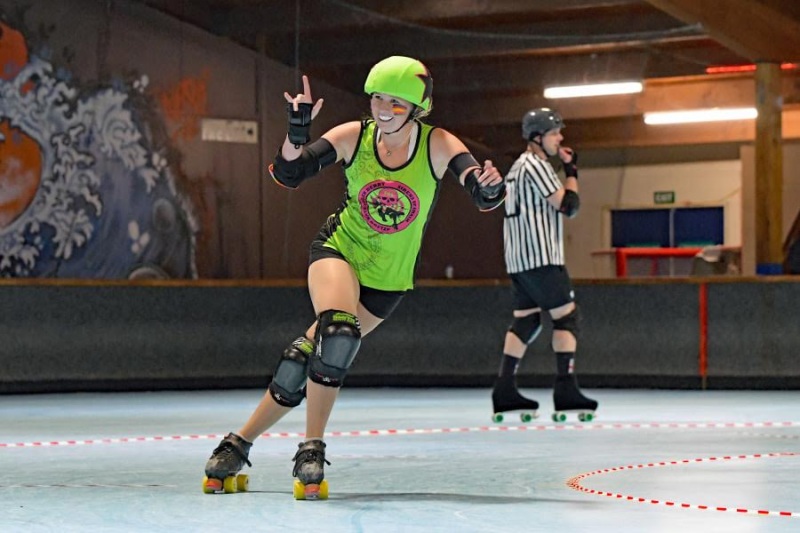 -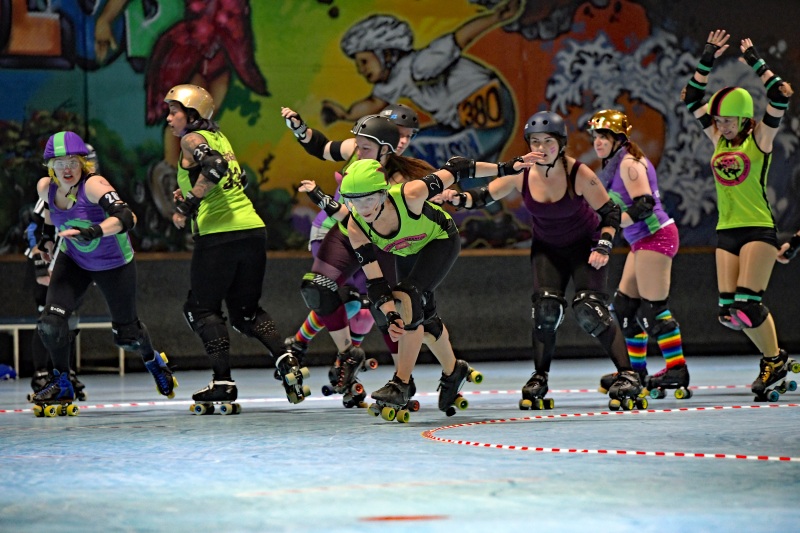 -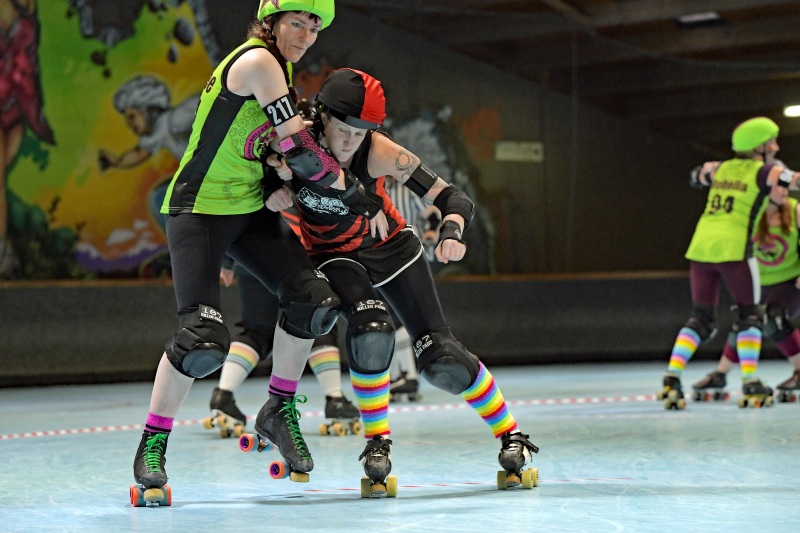 -