You are here:
Public Skating Hours
Closed for Summer
Closed for Summer
Closed from 19 December 2022 to 9 February 2023
To give our hard working volunteers a decent break, we will be closed for the summer holidays.
We are looking forward to welcoming everyone back in February 2023!
Open for Public Skating

Open for Public Skating
$8 incl skate hire - $6 with own skates
Regular Public Sessions ($8 incls skate hire):
L8SK8 Every Friday Night 6:30-8:30pm
Saturday and Sundays 1-3pm
School Holidays (excl summer holidays) every day 1-3pm, plus L8Sk8 as above.

Grab your socks and head to the Rink for great fun and exercise during our public skating sessions. Entry to regular public skating sessions is $8 and includes skate hire or only $6 if you use your own skates.
First Friday Fancy Dress Fundraisers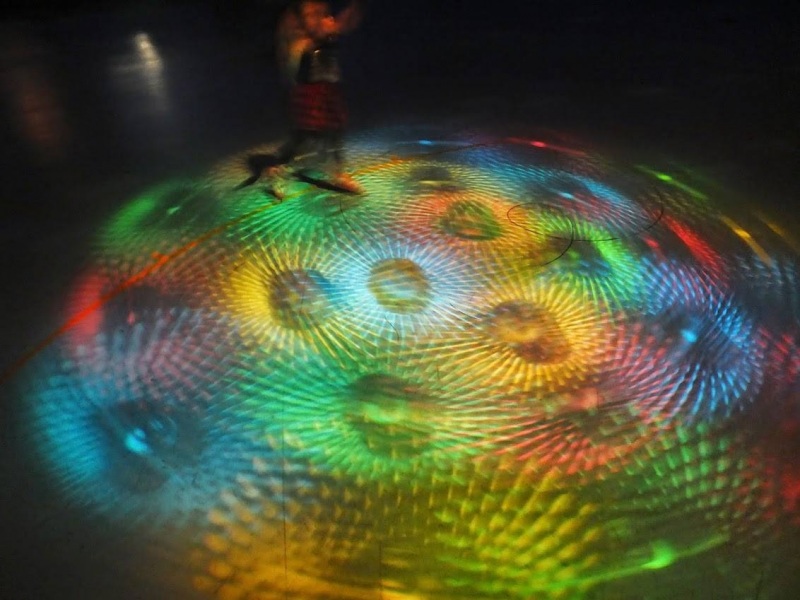 First Friday Fancy Dress Fundraisers
On the first Friday of every month our L8SK8 transforms into a fancy-dress fundraiser wih games, prizes, special treats and more! (Fancy dress encouraged but not required.)
Entry to our special First Friday Fundraisers is $10 with all proceeds supporting one of our codes or their chosen charity. Skate hire included.
Themes announced in advanced on our
Skate Nelson Facebook page
Come join the party!
Summer Skate Sessions (16+)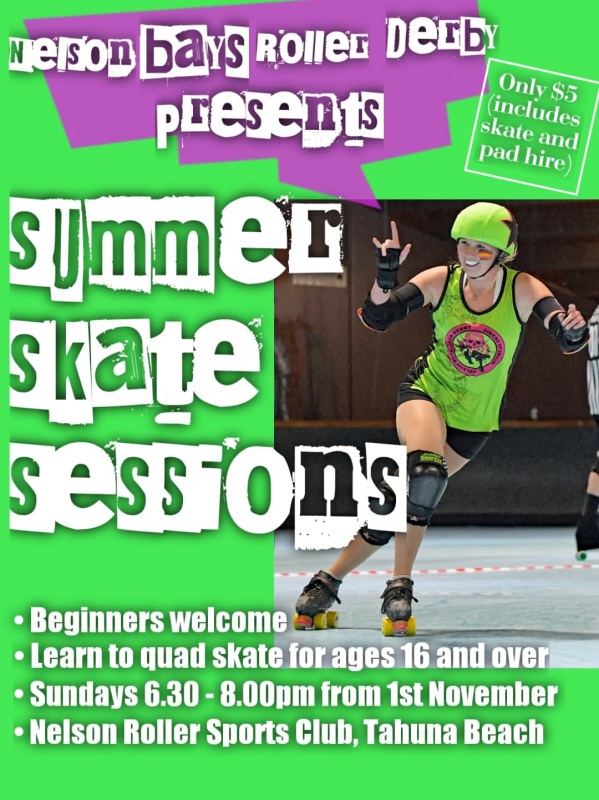 Summer Skate Sessions (16+)
Nelson Bays Roller Derby presents:
Summer Skate Sessions
Beginners welcome
Learn to quad skate for ages 16 and over
Sundays 6:30 - 8pm